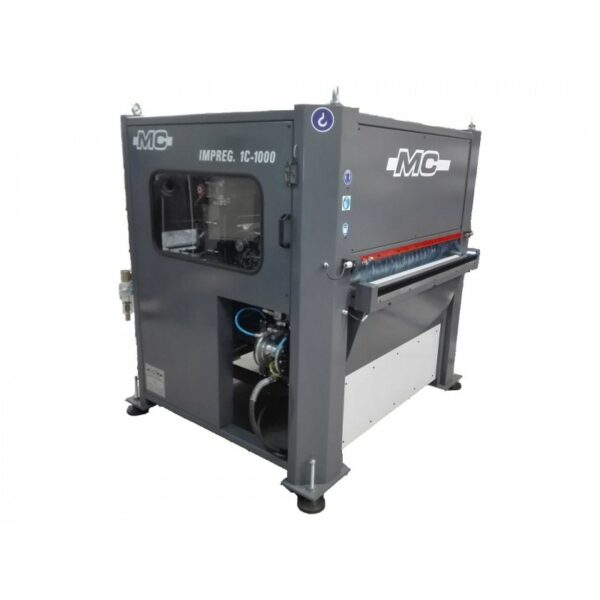 Machine for applying dyes, water-based and oil-based paints by means of a foam roller and with product recovery.
Single-sided impregnation of panels with a width up to 1000mm or assembled pieces
Description
Automatic machine controlled from a touch screen and PLC
Steel structure and two stainless steel containers for the impregnation stations.
Transport with a PVC roller station at the entrance of the machine and stainless steel discs at the exit.
Thanks to the recovery of the product, it allows to greatly save production processes.
TECHNICAL DATA:
DIMENSIONS:
Length:
1.550 mm
Width:
1.690 mm
Height:
1.600 mm
MACHINE CONTROL
TOUCH SCREEN
MACHINE POSITIONING
AUTOMATIC
TRANSPORT SPEED
INVERTER
APPLICATOR ROLLER SPEED
INVERTER
SPREAD ROLLER SPEED
INVERTER
WORKING WIDTH:
1000 mm
HIGH OF WORK.
100 mm
POWER
3.5 KW.
VOLTAGE
400 V 3 Phases, neutral and ground
WEIGHT.
1.100 Kg