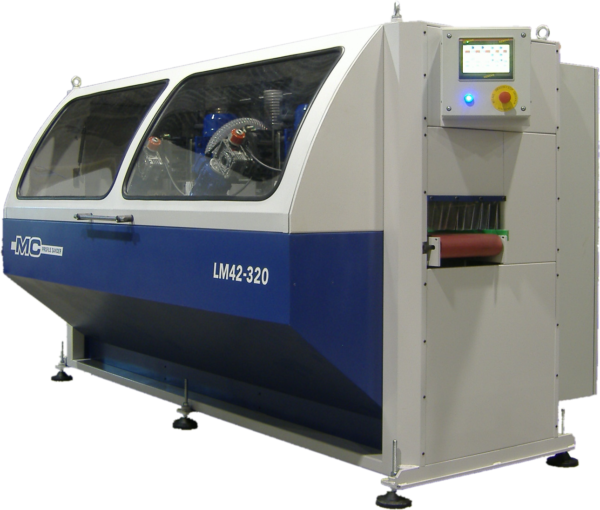 Intended for three-sided sanding, for sanding of moldings, galces, flashing, parquet, window frames.
For companies with medium and large production.
Description
Control of the machine by touch screen, Rpm control of the sanding rollers and the advance of the conveyor by Inverter.
Analogue indicator for the height of the sanding rollers and pressure rollers, inclination of the sanding units.
TECHNICAL DATA
DIMENSIONS: 
Length: 3.400 mm
Width: 1.750 mm
Height: 1.750 mm
MACHINE CONTROL: Automatic
TRANSPORT SPEED: 5 a 40 m/min.
ROLLER SPEED: 100 a 1.000 rpm:
WORKING WIDTH: 320mm
WORKING HEIGHT: 4 a 120mm
VOLTAGE: 400 V 3 PHASE / NEUTRAL + GROUND
POWER: 11 Kw
WEIGHT: 1.800 kg