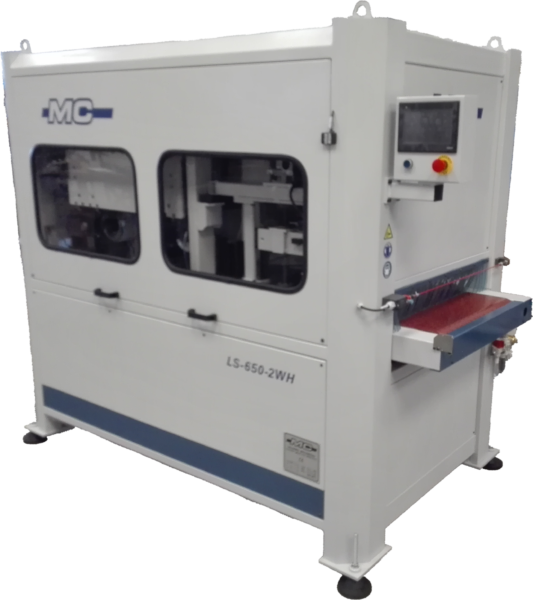 Sander LS 650 2WH designed for finishing flat and molded surfaces. Ideal for companies that manufacture kitchen furniture, bathroom furniture, and wall coverings.
Description
Inside it has a unit of discs and another of rollers, both oscillating that provide a great sanding, this combination allows to leave the finished pieces and ready for the next work process.
The best way to work with the machine LS 650 2WH It is a sanding at a few revolutions, thus provides a long life of the sandpaper and the respect of edge live. As their dimensions are reduced to the equipment of the machine is not an excessive final cost.
OPTIONAL
Vacuum table
Cleaning unit.
TECHNICAL DATA:
DIMENSIONS:
Length: 2550mm
Width: 1450mm
Height: 1955 mm
TRANSPORT SPEED CONTROL.
INVERTER
ROLLER SPEED CONTROL.
INVERTER
DISC SPEED CONTROL.
INVERTER
MACHINE POSITIONING
AUTOMATIC
EQUIPMENT.
ROLLER Ø 180/280
DISCS Ø 180
MINIMUM PIECE DIMENSIONS
Length. 450 mm
Height 4 mm
MAXIMUM PIECE DIMENSION
Width 650mm
Height 120mm
POWER
7,5Kw
VOLTAGE
400 V 3 PHASE / NEUTRAL + GROUND
WEIGHT
1350 Kg