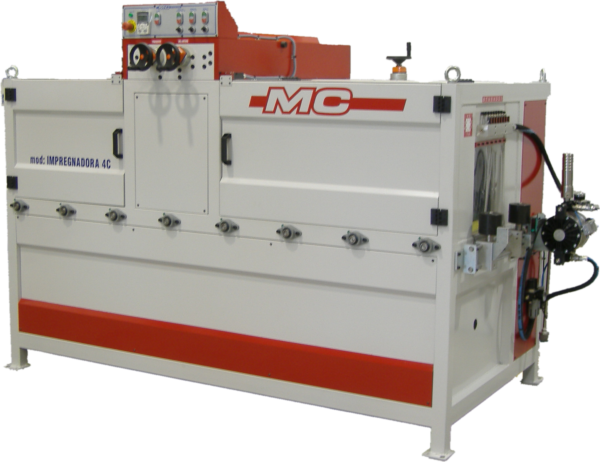 Four sided impregnation or painting of beams.
Intended for exterior carpentry covered, attic etc.
Description
Control panel integrated into the machine.
Speed control by inverter.
Conveyor control by inverter.
Analog height and width impregnation roller control.
TECHNICAL DATA:
DIMENSIONS:
Length: 2.700 mm
Width: 1.200 mm
Height: 1.700 mm
MACHINE POSITIONING   Manual
AXIS SPEED CONTROL.  80 a 600 rpm.
ADVANCE CONVEYOR 2 a 32 m/min.
POWER 3 Kw
VOLTAJE. 400 V 3 PHASE / NEUTRAL + GROUND
EQUIPMENT. Rodillo D. 160 X 310 mm.
WEIGHT 950 kg