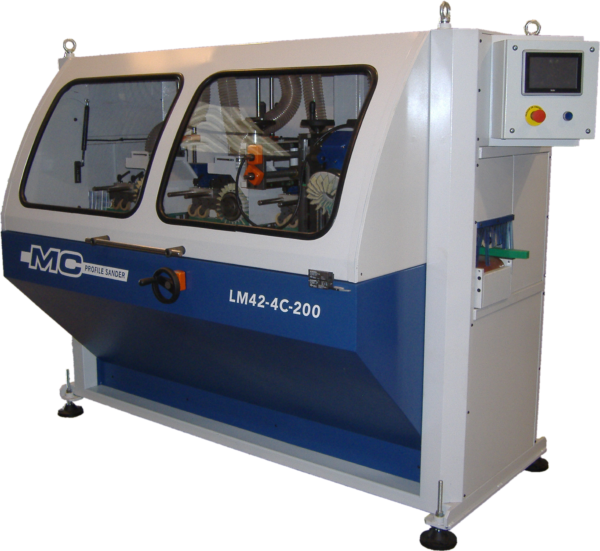 Destined for three- or four-sided sanding.
For sanding moldings, galces, flashing, parquet, window frames etc.
Description
Machine control by touch screen.
Inverter speed control.
Inverter advance control.
Independent manual sanding pressure control displayed with analog gauge.
Inclination of all sanding motors.
TECHNICAL DATA:
 DIMENSIONS:
Length:  1.950 mm
Width:  1.350 mm
Height:    1.750
MACHINE CONTROL:  Manual     
AXIS SPEED CONTROL. 100 a 600 rpm.
ADVANCE CONVEYOR    2 a 24 m/min
USEFUL WORKING WIDTH   200/300 mm.
USEFUL WORKING HEIGHT.    4 a 80 mm
MINIMUM PART LENGTH   350 mm
POWER  5,5 Kw
VOLTAJE. 400 V tries fases, neutro + tierra
WEIGHT
980 Kg