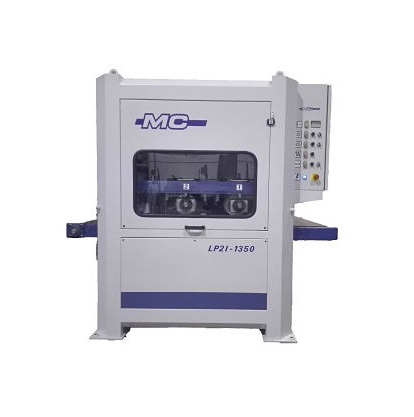 For all kinds of flat and raised surfaces.
For all kinds of funds (polyurethanes, water-based dyes, polyacrylics, lacquers,) and for all raw and finishing work processes.
Intended for all medium and high production companies.
Description
Speed control through inverter. Conveyer Speedy controlled rollers inverter
Electronic control de sanding pressure and visualizad on display. Manual control of pressure rollers. Sanding heads inclined en "10º
TECHNICAL DATA:
DIMENSIONS:
Length: 2,100 mm
Width: 1,700 mm
Height: 1,950 mm
MACHINE CONTROL: Manual
TRANSPORT SPEED: 0 to 14 m / min
ROLLER SPEED: 0 a 1400  Rpm
WORKING WIDTH: 1350 mm
WORKING HEIGHT: 120 mm
VOLTAGE: 400 V
POWER: 9.2 Kw
WEIGHT: 1300 Kg
OPTIONAL:
TOUCH SCREEN
MOTOR POWER.