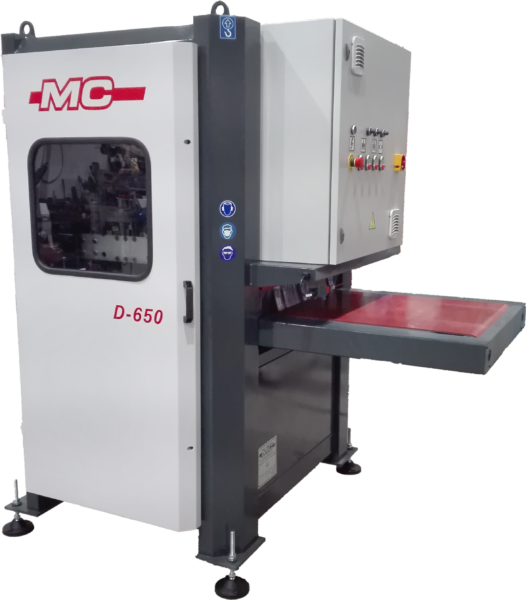 Machine for deburring, rounding edges and polishing parts, consists of two sets of discs in the same group.
Description
is formed by a double row of discs they alternately oscillate by the width of the machine.
Allows to prepare any surface for a later process such as painting, in addition to producing the rounding of edges.
The construction and handling of the machine make it very versatile and simplify work processes.
Vacuum option.
TECHNICAL DATA
DIMENSIONS:
Length: 2.100mm
Width: 1.425mm
Height: 1.985mm
MACHINE CONTROL: Manual keypads
TRANSPORT SPEED: 1 a 14 m/min
DISC GROUP SPEED: 1.000 Rpm
DISC GROUP OSCILLATION: si, con regulación
WORKING WIDTH: 650mm
WORKING HEIGHT: 70mm
VOLTAGE: VOLTAGE: 400V THREE PHASE NEUTRAL AND GROUND
POWER: 4,2 Kw
WEIGHT: 1.050 Kg.
ASPIRATION: 3 X Ø150mm