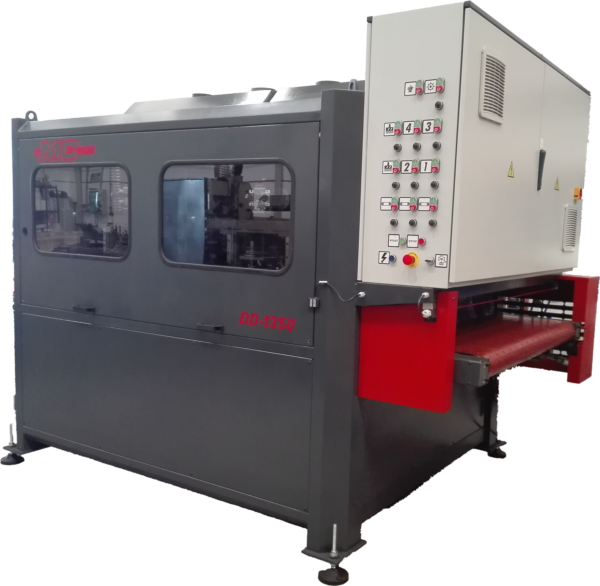 Machine designed for sanding metal with a useful width of 1350 mm and fixed bed.
Intended for sanding, deburring, rounding edges, removing oxides and slag from parts cut by laser, plasma cutting or stamping.
Description
Machine made in tubular structure and totally faired, inside it has two groups of discs, which in turn have two lines of oscillating discs and each group can be configured with a different configuration.
The machine is managed through a control panel that contains different pictograms, making it very easy to use, as it has a fixed bed, it is prepared for online work processes.
TECHNICAL DATA
DIMENSIONS:
Length: 2.500mm
Width: 1.640mm
Height: 2135mm
MACHINE CONTROL: Manual keypads
SPEED CONVEYOR: 0 a 14 m/min
WORKING WIDTH: 1350mm
WORKING HEIGHT: 100mm
VOLTAGE: 400V 3 phases + neutral + earth
POWER: 16,8 Kw
WEIGHT: 3.100kg
VACUUM PUMP: 5,5 Kw (OPCIONAL)
VACUUM: 5,5 Kw (OPCIONAL)