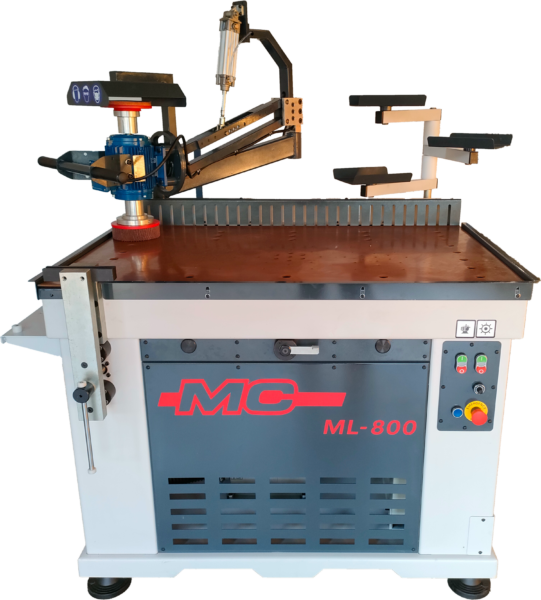 Intended for the removal of burrs and rounding off the edges of pieces from laser, plasma or die cutting machines.
Description
Machine with a very compact sheet metal structure designed for small and irregular parts that are fixed to a highly adherent and resistant rubber mat, it can also be accompanied by a vacuum system for holding any type of part, no matter how small.
The arm is adjustable, which has a quick tool change system, the speed of the head is adjustable by means of an INVERTER to favor the finish.
TECHNICAL DATA
DIMENSIONS:
Longitud: 1100 mm
Anchura:   900 mm
Altura:   1500 mm
WEIGHT: 300 Kg
VOLTAGE:
400 V three phases + neutral + earth
POWER:
2,2 Kw
AIR PRESSURE:
8 Atm
SANDING CONTROL:
Inverter de 0 a 1000 Rpm
MACHINE CONTROL:
 Manual
VACUUM PUMP:
Optional