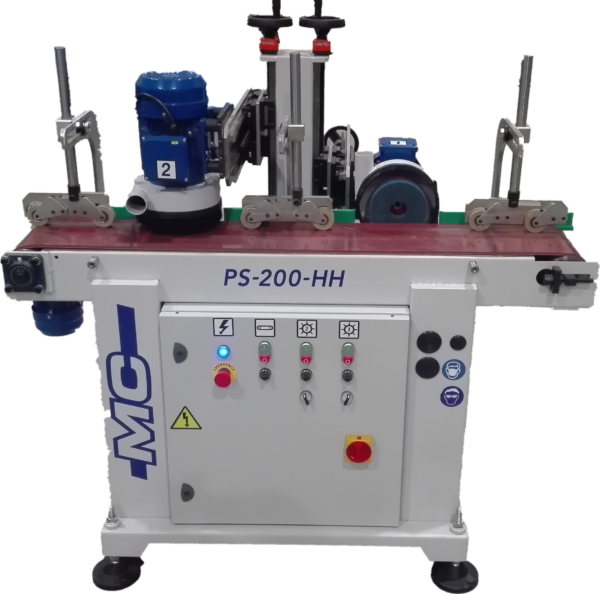 Intended for surface finishing, edge rounding and satin finishing of parts, removing burrs from parts from laser, plasma and die cutting machines.
Description
Sheet metal structure machine, designed for small-sized parts.
It has two heads being able to put roller+roller, roller+disc or disc+disc.
The machine is managed through a control panel that contains different pictograms making it very easy to use.
TECHNICAL DATA
DIMENSIONS:
Length: 1.400mm
Width: 750mm
Height: 1.400mm
MACHINE CONTROL: Manual
TRANSPORT SPEED: 2 A 14 M/min
ROLLER SPEED: 50 A 650 Rpm
HEADS: 2 orientables
VOLTAGE: 230 V
POWER: 2Kw
WEIGHT: 200 Kg